Our Facilities
Learning Resource center
This facility will become the hub of the school. It will consist of diverse and various collection of books and resources. It includes a number of study area primarily for senior students who will be able to conduct research and study when they are not timetabled in a class. Other small groups may use these rooms as well. The LRC will provide access to technology for study purposes through online digital resources and the Librarians will be trained to develop research skills with the upper school and to liaise with class teachers from the Junior School to ensure that Library lessons support learning in the class.
Multi-Purpose Auditorium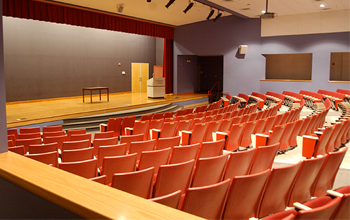 The Multi-Purpose Auditorium (MPA) will be the center or action at IIS. This air-conditioned facility will allow students to continue their sporting and physical education programs during the heat of spring and summer.In addition, the MPA will provide a venue for performing arts as we develop a Creative and Performing Art Program. It will also be a venue for meetings and social gatherings.
Science Laboratories & Activity Rooms
Activity rooms additional to Chemistry, Physics and Biology Labs alongside the LRC and will provide Science Stream students with excellent facilities and a hub for learning with activities and piratical experiments . These Labs will have exhaust/aeration booth providing the safety requirements for such a facility.
Canteen
Fully equipped canteen that fulfills ADFCA requirements for food preparation will allow the school to provide a wider range of healthy and nutritious food freshly produced daily.
Playground Facilities
Indoor , safe and outdoor playground facilities including a dedicated football field with an artificial turf surface, basketball surface, increased shade areas and the development of green areas are well balanced to the design of the school campus.